Activation
Important Note

GuardedID must be activated with a valid Activation Key before it can be enabled. If you have not already done so, activate GuardedID by following the instructions below.
Right-click the GuardedID taskbar icon

, then select Manage License to open GuardedID's License Manager window as seen below: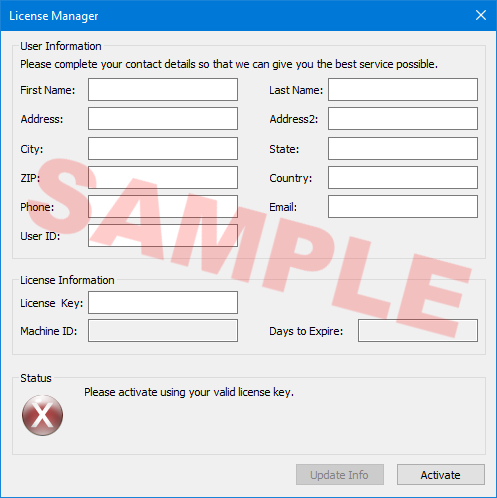 Next, enter your 24-character Activation Key (including dashes) into the text box labeled "License Key", then click the Activate button.

If activation is successful, The GuardedID License Manager window will display the confirmation message seen below:




*If you receive an error during activation, please address the issue stated in the error then retry activation or contact StrikeForce Technical Support.

Next, click here to continue to Browser Extensions.
---